Truck with help of to Romania

In October, a large truck was packed with a full load for Speranta DBM in Romania. There was a lot of clothes, bicycles and sewing machines and other good things. In the front of the load, there was health care material as well as items and furniture for the hospital in Pucioasa. It is part of the ongoing healthcare support that DBM has the opportunity to deliver for the healthcare in the Romanian outer districts. The hospital in Pucioasa has (just like the hospitals in Câmpulung) only quite limited resources for the purchase of equipment. Therefore, it is a great pleasure to convey the help for funds from Denmark.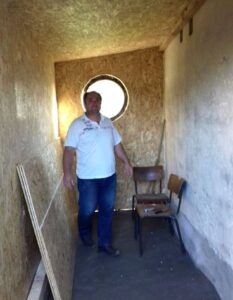 In addition, the truck brought the first elements of a heating system for a church in Aninoasa. It is a town south of Gamacesti (about 10 km west of Câmpulung). It's a couple of years since the church leaders asked for help for the heating, but there has not been a room ready for it yet. DBM's employee Virgil has prepared a room for the lighthouse next to the church, and we hope it will soon be possible to install it there.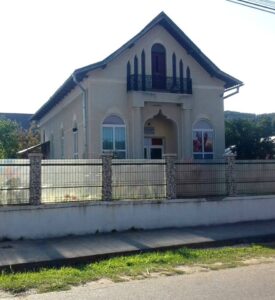 There is so much need for help for the residents' everyday lives, but we are so happy to could support their congregations. The heating equipment was at the rear of the truck, where there was also room for a group of chairs, mattresses, etc..
Equipment for the Estera in Sibiu
Also in the back of the truck, among some boxes especially for infants, there is also a shipment that has been sent by mail to Sibiu. Estera Decean is now working in the neonatal department at the county hospital. For many years, Estera has been associated with DBM's work and translated, among other things. 3 quarters of "One is necessary" to Romanian.
Everything has arrived safe and in good conditions!