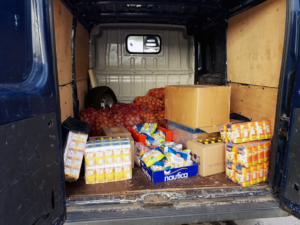 There is an evangelical church in Câmpulung, which, as mission focus, visits the Colibasi Prison weekly. The prison is located south of Câmpulung in the direction of the city of Pitesti. It is a prison, which has been known for at a large number of tuberculosis patients among the inmates.
Becoming a criminal is so easy…!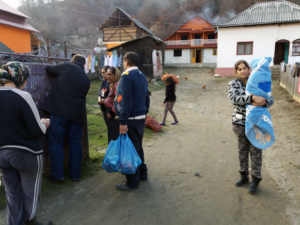 Those involved from the church met some inmates from the Roma village Gamacesti, where the DBM team works. Roma life is often out of order with the law. Firstly, many Romans are without permanent work – and therefore easily get involved in smaller criminal activities such as taking (stealing) wood for heating in the forest or similar. Often, they also try to sell the wood from the forest to raise money for other things. Secondly, in the summer of 2016, there was a larger police operation in Gamacesti because some Romas had been involved in doing forestry with forced labor under almost slavery conditions.
Huge need for help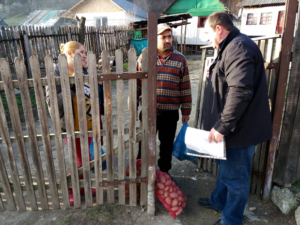 In total there are 36 Romas from Gamacesti, who are either in jail or are "detained" at home with ankle braces. They have convictions in the frame of 2-4 years – and each of these prisoners has 2-3 children at home. These children now have no one to support them, so they live either by neighbours and grandparents' help or even start a criminal runway themselves. The parents have no income, so these families have a great need for everything.
DBM's team has the opportunity to help
Therefore, the Evangelical Church decided to help them with money for food, so they came to the DBM team and asked for help distributing the food to the neediest. On top of this, money has been sent from DBM in Denmark for help to be able to help all the way.
It also provides a good opportunity for the DBM team to address the gospel to these families and their children. We are allowed to read the Bible with them and we feel their regret over the situation they have brought themselves in. Some of them have also asked for repeated biblical guidance and prayer in their homes. Maybe the joy of the real Christmas come to these homes too.
Help praying for and the support of these hard families from Gamacesti.
BLIV MEDLEM AF DBM – for 50,-/året hjælper du DBM at fastholde fradragsret for gaver – se HER hvordan.